A Few Words
ANDRE SALAMY & PERFECT FIT REALTY GROUP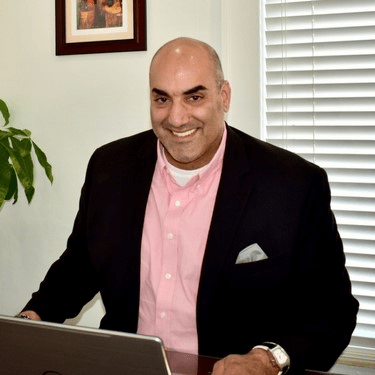 Andre Salamy
SOUTHEAST MICHIGAN REALTOR® License #6502391468

I was born and raised in Detroit and proudly call Southeast Michigan my home. However, I haven't spent my whole life here. I earned a Bachelor's Degree in Construction Management at the University of Arkansas at Little Rock. This led to my taking a job with a General Contractor in Florida after graduation. This experience has given me insight into the real estate market that other Realtors just don't have.
Buying a home? When I see a buyer, I don't see just another transaction. I draw on my experiences as a Realtor, contractor and homeowner myself to envision a home that will fit them perfectly. It's not only my job, it's both a joy and a privilege for me to be a part of putting you in your dream home.
I truly believe that working with a Realtor should be a joy rather than a chore. That's why I'm proud of the feedback and reviews I've received from both present and past clients. As one reviewer put it: "he makes you feel like you're his only client".
I'm proud of that sentiment because that's the level of service I strive to provide each of my clients. Each day. Every day. I'm not only working for you, I'm working with you. Whether it's a condo in Plymouth, a single-family home in Farmington Hills, or a commercial property in Oak Park; when we're working together, it's a partnership driven by trust, honesty, and loyalty.
I couldn't do it all alone. I'm honored to be joined by a great team of Realtors and support staff at Perfect Fit Realty. We are truly a family, working together each day to deliver on the promises we make to our clients. The best home, the best sale, at the best price. Brought to you by the best team – Andre Salamy and Perfect Fit Realty Group!
We work directly with you to make your dreams a reality. We view our clients as part of the Perfect Fit Realty Group family and our partnership is never truly over, even after your closing. We remain in touch and available to help you settle into your new home and answer any questions you might have.
My experience working as both a contractor and Realtor in multiple markets in the United States has been rewarding. However, there is no place like Southeast Michigan. I've spent time elsewhere, but for the last 10 years I've been proud to call this region my home. If you're thinking of calling it home as well, I'd love to hear from you! Contact Me today and get in touch!